I'm back today to talk about this wardrobe staple: the white cropped top.
How it began
Noooo, don't leave! Well, I know that cropped tops may remind some of you of the dark ages of the 90s.
And I used to be one of those persons. I always thought it didn't suit me, as I was too short, not thin enough (what beauty standards can make you think… sighs). But as a matter of fact, now as I started to wear more and more high-waisted pants and shorts and skirts, I began tucking my tees in.
And I thought it was not always practical, you know, when you go to work and do not want to spend all your time checking your top is properly tucked in, and you do not have a rebel fold coming out of your pants. And thus came my savior, the cropped top!
I love a high waisted pants + cropped top silhouette. It creates a structured and simple shape that I find it effortlessly classy.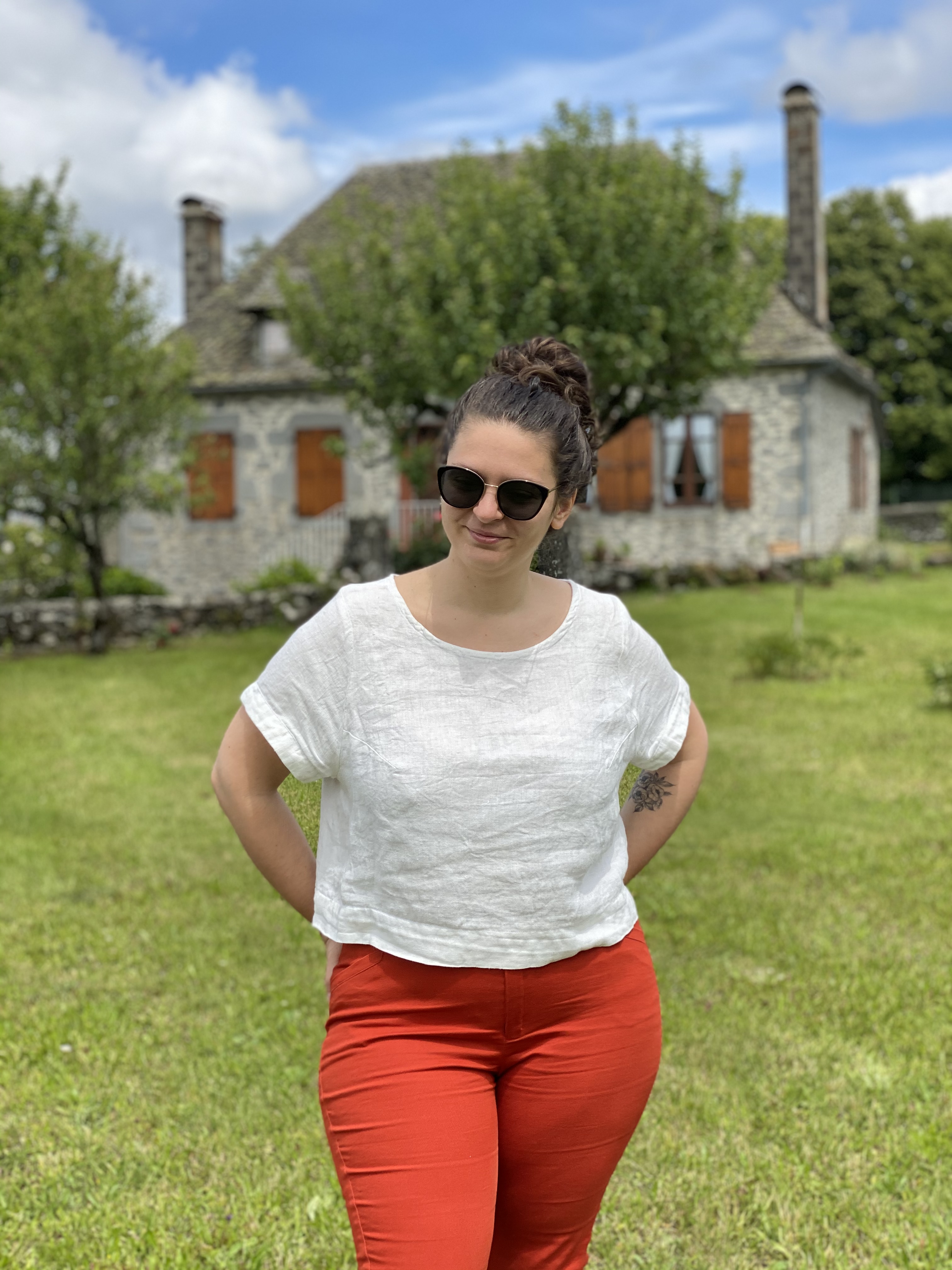 Cielo top, from Closet Case Patterns
I didn't make a lot of efforts to find this pattern. It's no surprise, I love Closet Core's work. I love their aesthetic and Heather's tastes. Their Rome collection hit me in the heart, I bought the Cielo top and the Pietra pants right after it came out. Cielo is a combination of a top and a dress pattern, with or without sleeves, for a very graphic result.
So once I purchased this pattern, I aimed for the cropped top with short sleeves version.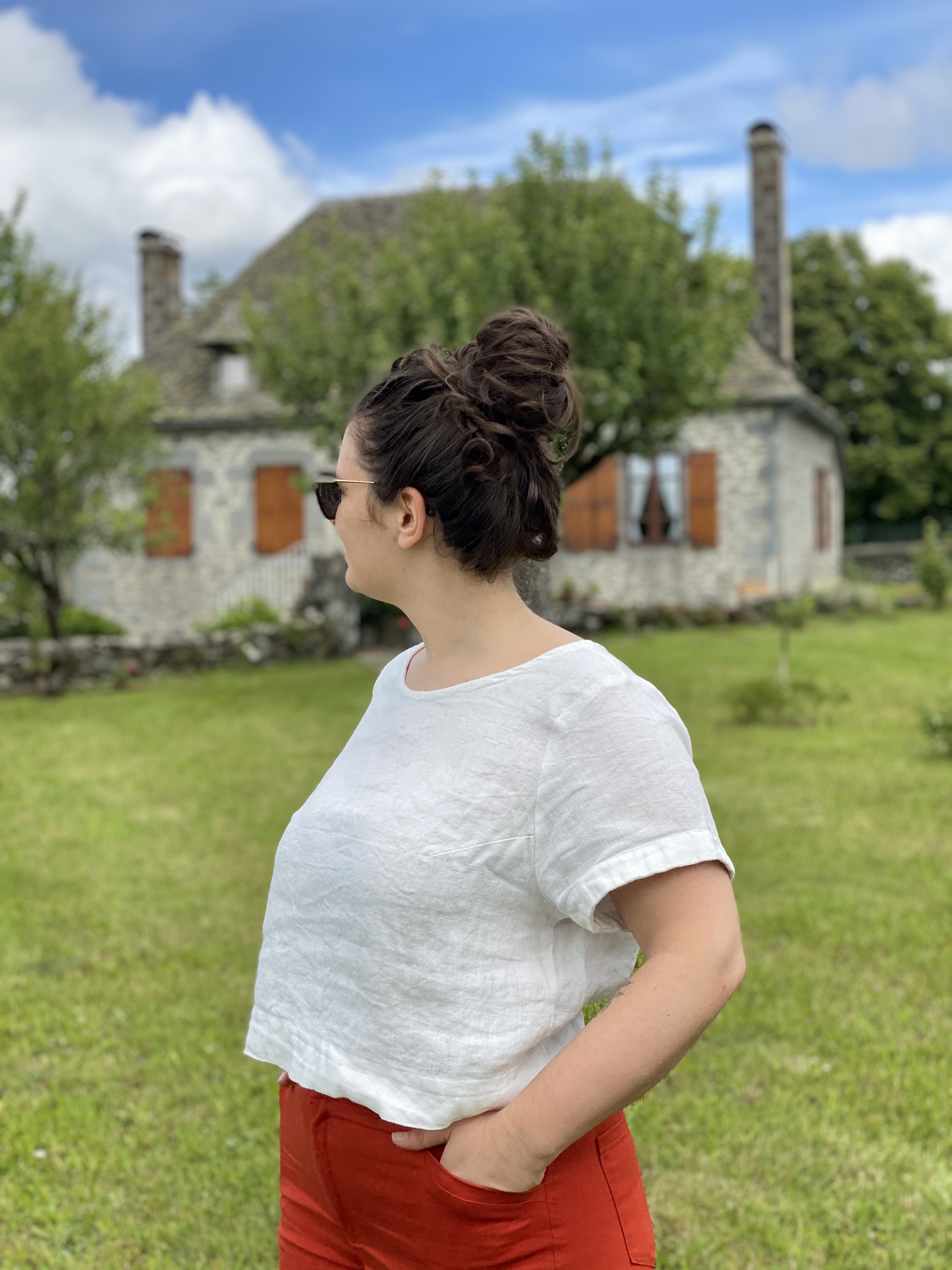 My final version
Fabric and notions
For my version (yes, one and only version)(no I didn't make a muslin), I used a pretty white tencel fabric from Metermeter. It almost looks and feels like linen, with a visible weaving. I love it.
Sizing
Here I made a size 12, and the D cup version. Closet Core offers 2 different sizing charts one for B cups and one for D cups. You have to take your measurements to know which one will suit you best, it's all explained in the pattern instructions. I made the cropped version, that I shortened a bit on myself.
Adjustments
It didn't need any (for once)!
I finished the neckline with bias binding (because I hate neckline facings), home made with my fabric scraps.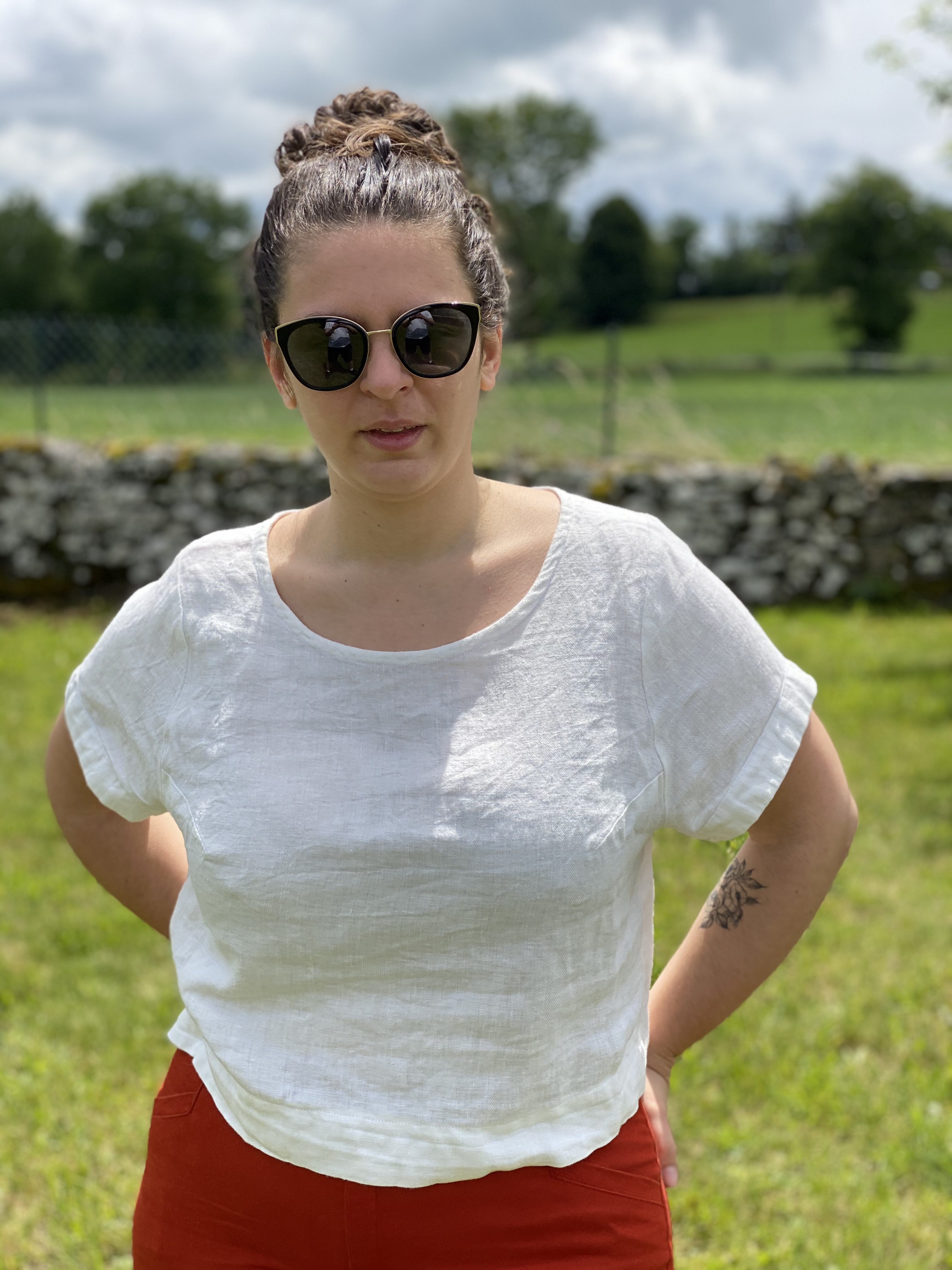 Verdict
It's perfect. I've got nothing else to had to this :)
I've worn it a lot, mainly with my high-waisted pants: the shape and drafting are great, the fabrics is just stiff enough to give that graphic look that I like, and you don't need to iron it. The less I iron, the happier I am.
For my next version (because yes, there sill be other versions), I'll give the big sleeves a try (I looooove big sleeves), we'll see how it goes…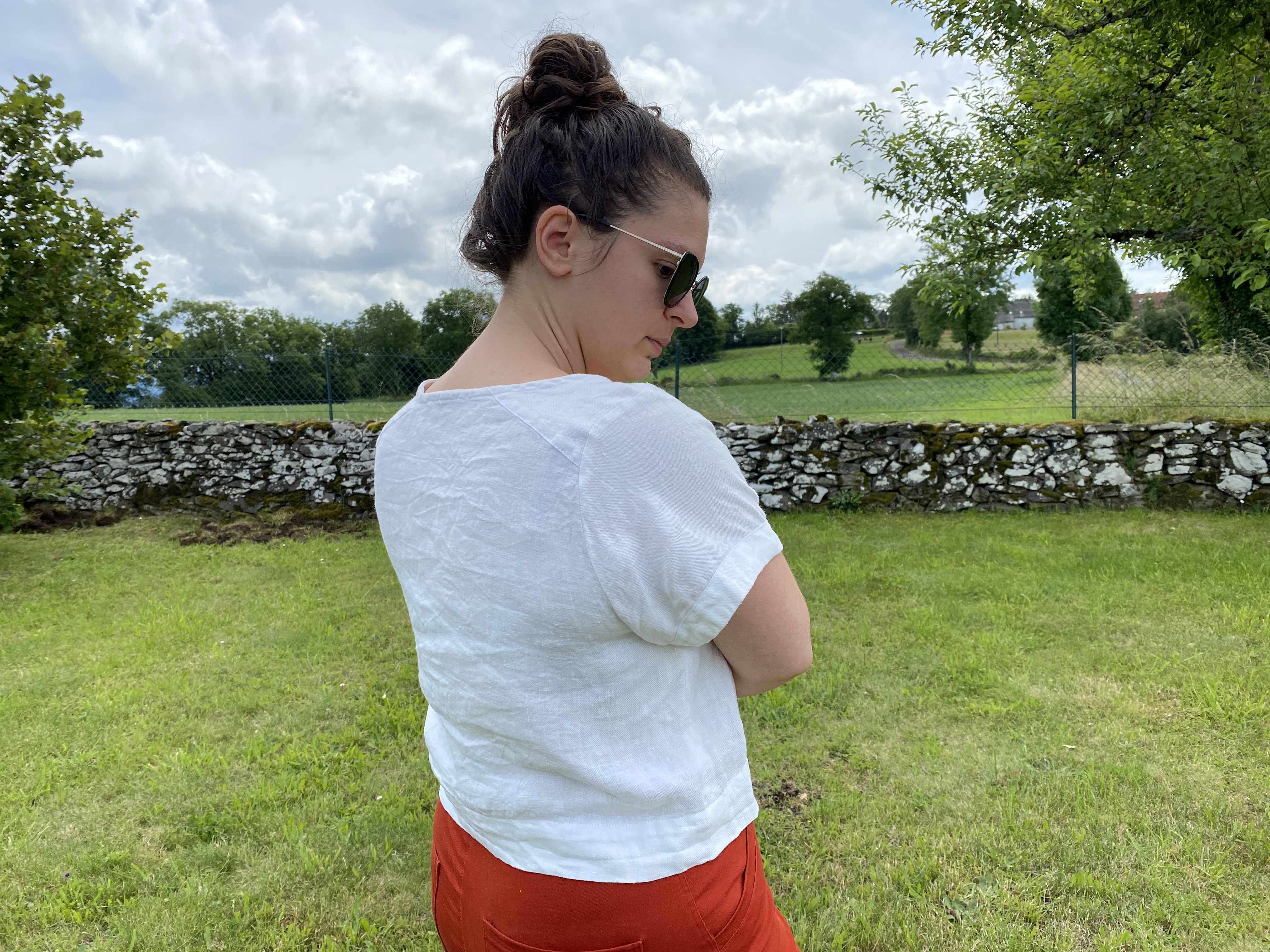 I wear it here with the Safran pants from Deer and Doe.